Playright welcomes corporations of different sectors to support our work through a variety of ways. We hope to establish partnerships with different enterprises to create a happy childhood for children.
Collaboration with Corporations and Groups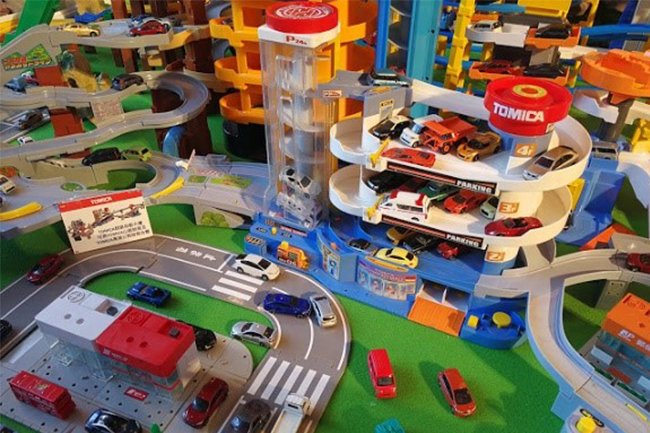 Megabox x TOMICA Fun Party
For 2 consecutive years, Playright was invited to be a beneficiary of activities held by Megabox. In the most recent activity "Fun Party of Megabox x TOMICA" held in 2017, hundreds of TOMICA toy cars were showcased and on sale at a charity price. As such, the public can support Playright's play services while enjoying shopping.
Charity Sale of "MeChar x Playright DIY Tote Bag"
A limited edition of tote bag of the renowned brand "MeChar" was designed to raise funds for Playright to support sick children through a charity sale. The sale was enthusiastically supported by the public.
Apart from the charity sale, 20+ children and their families were invited by MeChar to participate in designing handbags. All participants were happily involved in the activity.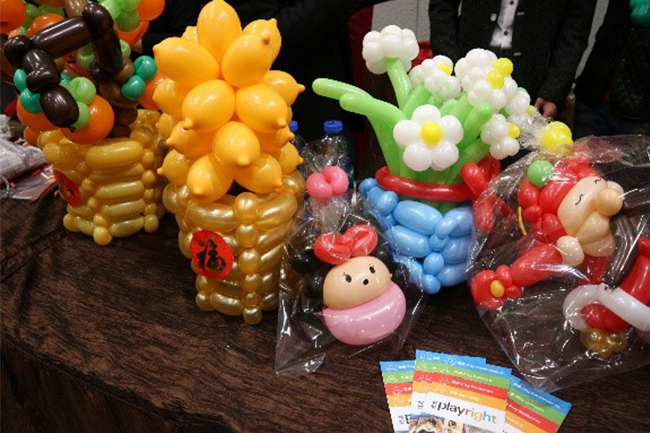 PCCW Annual Dinner
At the PCCW Annual Dinner, the company arranged its volunteer team to twist balloons of different shapes for a charity sale. Staff members were encouraged to contribute their talents and money for this charity cause.
PCCW also donated the same amount of money raised to show their support for Playright.
Collaboration with Schools and Learning Centres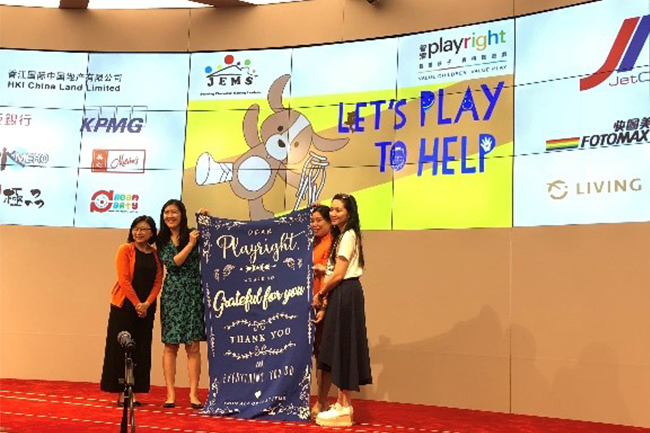 The 9th Charity Carnival of JEMS Learning House
JEMS Learning House has emphasized the ethical development of children. Through the Annual Charity Carnival, the organization made donations from the ticket sale and other proceeds to different charities. As Playright shares the same belief as JEMS, we became the sole beneficiary of JEMS 9th Charity Carnival in the hope of jointly promoting children's right to play.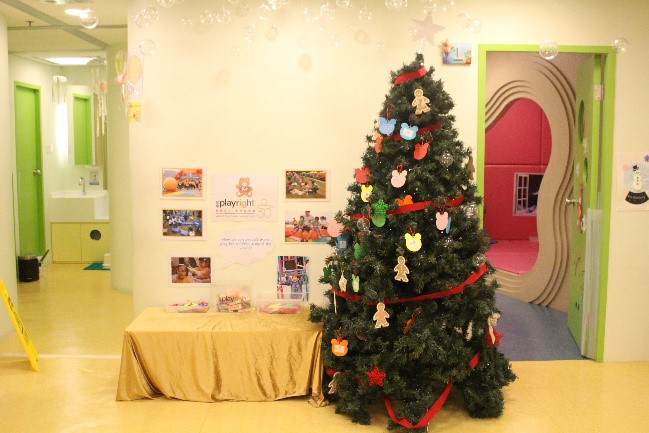 Christmas Gift Donation by Arts Plus
On Christmas Eve, Arts Plus organized a meaningful "Christmas Gift Donation" activity to encourage children to help children. Children became "Santa Claus" who raised funds for Playright. On this joyous festival, love was shared with children in need.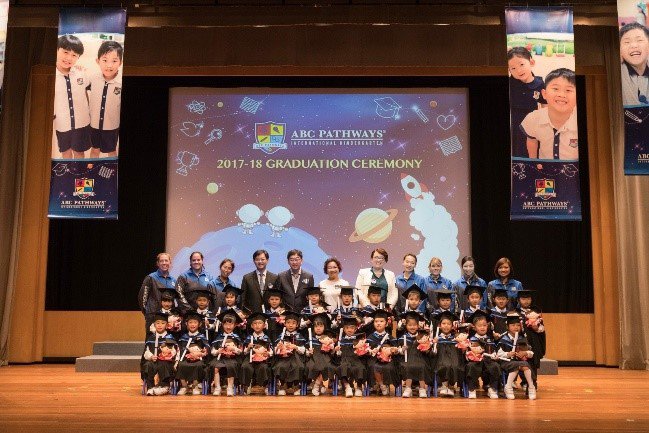 ABC Pathways international Kindergarten Graduation Ceremony cum Fundraising Activity
At the 2017-18 Graduation Ceremony of ABC Pathways International Kindergarten, parents, students and guests were encouraged to donate to Playright instead of sending flower baskets and gifts to the kindergarten.
ABC Education Foundation Limited
CreativeKids International Limited
Ear, Nose and Throat Centre of Hong Kong Limited
HAPE International (Hong Kong) Limited
iKIDS Limited
JEMS Learning House
Kids' Gallery Co. Ltd
KoDoMo Communications Ltd
Korean Corner Company Limited
Mameshare Ltd
Manpower Services (Hong Kong) Limited
Melco Resorts & Entertainment Company Ltd
Mini Mandarins (HK) Limited
Noblesse Lifestyle Group Limited.
Nutriworks Ltd
Onshine Asset Management Ltd
Play Concept Ltd
Parks Supplies Co., Ltd
Jollymap
Prestique Limited
SHINEWING (HK) CPA Ltd
Shun Tak Property Management Limited
Great Eagle Development and Project Management Ltd
Three Garden Road
Toptech Co., Ltd
Your participation means a lot to us!




For details of donation plans, please contact our staff of Fund-raising Department.